Adèle Ja and Carmen Mezei from Ritmo Felicitas
(Mental health intervention, Kulturhavn Festival 2021, funded by Copenhagen Municipality)
Boat Meditation is one of EA VI´s Blue Meditations, which all revolves around water. This is an aesthetic intervention design, intended to facilitate an accessible nature experience in the City, and intensify the impact on well-being by meditation and voice work. It was inspired by the UN Global Goals in several ways: One was to provide equal access to the Inner City waters  and to the linked mental health benefits, much needed in this environment. The boat is a space that can embrace different health needs and socio-economic-ethnic backgrounds. Another was to include the life under water in the guided meditations, and raise the awareness of the living urban nature. Our belief is also the we can democratize classical music and music improvisation by creating new friendly "cultural venues" like the little boat.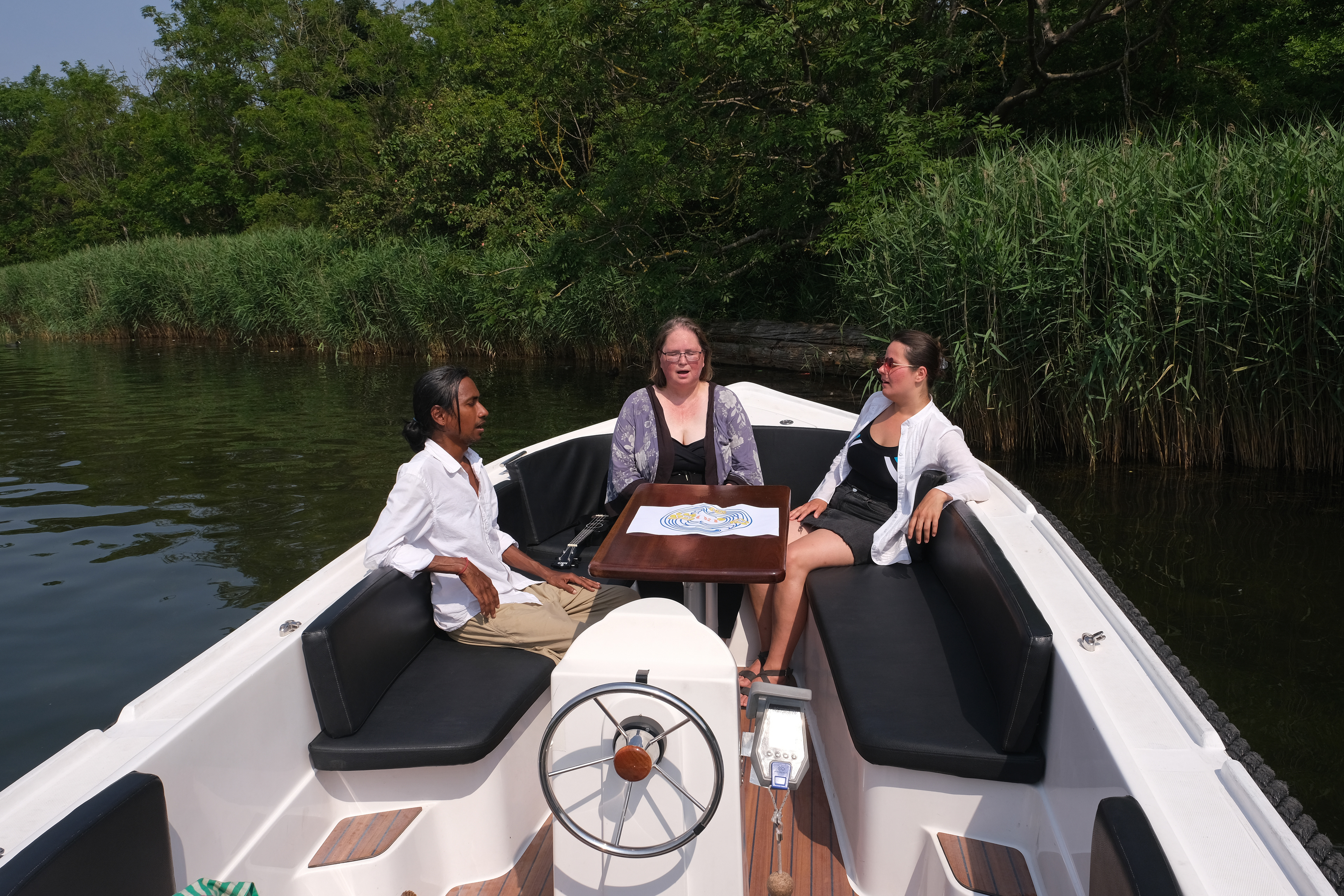 Adele Ja and Marie B from TiFuglePå Taget
(interactive installation at Forsøgsstationen theatre lab,  Cph Stage Festival 2018)
The background for Nap-room is the growing need for small, calm, personal space, for recovery and rest in public environments. Increasing and ageing populations, mental health issues and a growing number of sensitive persons with diagnoses like ME, fibromyalgi, dementia, autism spectrum disorder brought forward this installation, that reflects the idea of health conditions and disease as site-specific. Could and should rethinking designs and structures in society remove disease instead of healing?  The interactive installation Nap Room allows groups with different levels of sensitivity and health conditions to take part in the festival, and thereby secures better democratic access to this kind of public events.
Nap Room 2018, was inspired by health research to form a nourishing alternative to the WC, which often remains the only refuge in  our modern technocosmos.
To be able to sit or lie down and drop any social masks. To lock the door and be alone for a while. 
To jump, to stretch, to breathe.
To freely use the piano, enjoy the plants and the art work on your own
To engage with the interactive installation piece called "Letting go". 
Guided tours of the room, presenting the different features (day-bed, flower arrangements, a piano, the interactive sculptural piece etc.) and the research data connected to them. 
The room was an artistic interpretation of  data and research on mental well-being, stress response and -reduction, chronic disease, non-invasive health interventions, culture policy and audience management.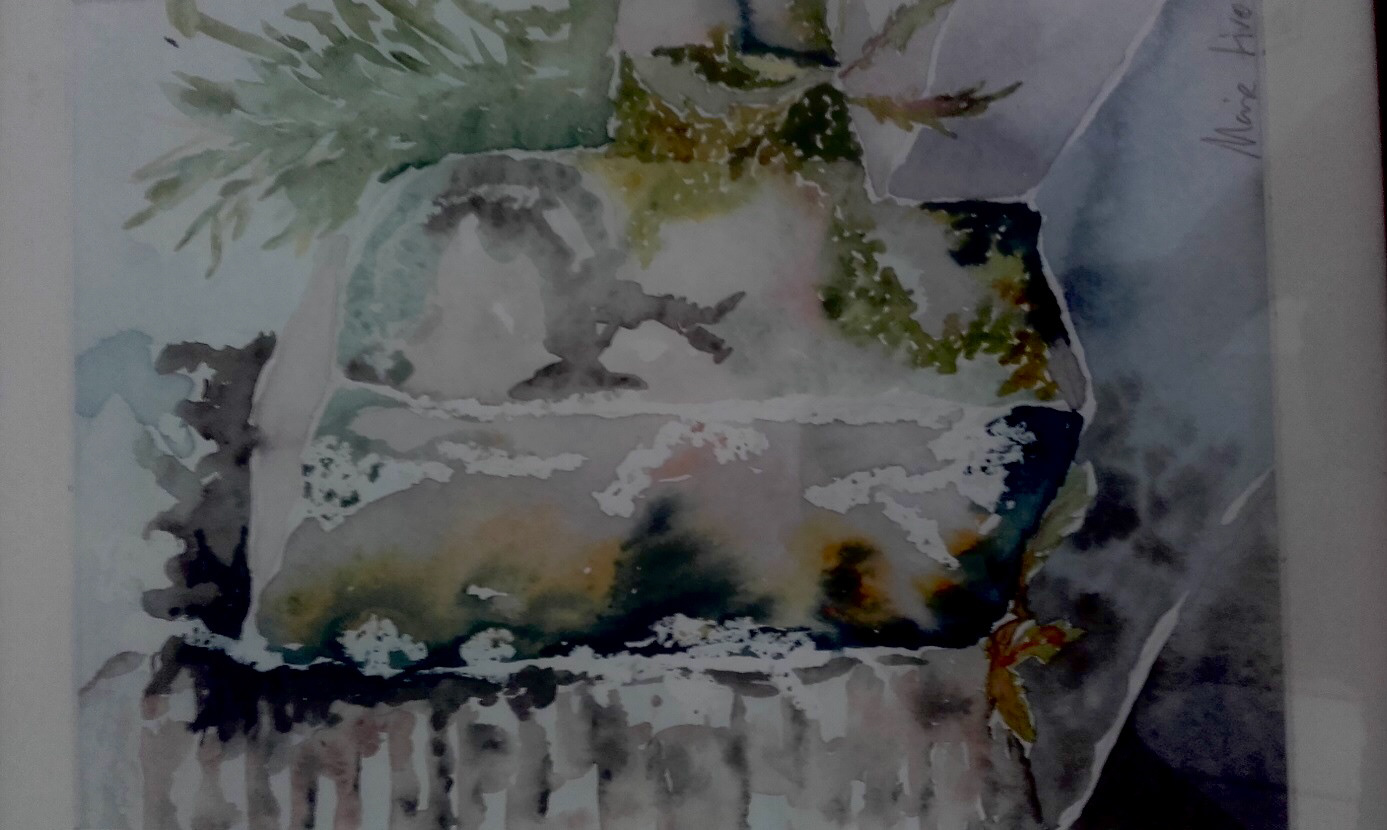 Adele Ja, Caroline Tåqvist, Carmen Chor, Malin Westling and more..
(interactive installation, Copenhagen Culture night 2011)
This installation is actually a deconstructed  coaching session, based on theories in positive psychology. The deconstruction by aesthetic means, makes it possible to provide `mass-access´ while still facilitating a highly personal process. The intention is to democratize coaching which is still a predominantly exclusive service for educated and resourceful citizens. The end result is a visually striking large piece which also functions as a public voice of advocacy for the participants. 
Copenhagen Dreaming 2011, was facilitated by 10 artists and coaches and had six hundred visitors during a six hours event. It became a coherent space, and surprisingly far from a workshop experience. It rather had the atmosphere of a night-club. Something beyond both coaching and performance art.
The space was divided in zones that allowed a flow through the room which corresponded to the visitor´s own process. The point of departure was a technique from positive psychology called `the miracle question´. Most visitors choose to answer the question on a note which went up on a wall, where it again became anonymous, except for the person who wrote it. The note wandered through the installation, where visual artists interpreted it as part of a large painting, musicians and performers as improvised text and music. Interior design played a big part in the process, where also life coaches took part, placed in a bar-like design, where they were freely available for short sessions. 
 "

Artistic instrumentalism, embraces excellence in terms of raising artistic standards and a better understanding of the value of the artistic experience

" 
"

The process of cultural hybridity gives rise to something different, something new and unrecognizable, a new area of negotiation of meaning and representation."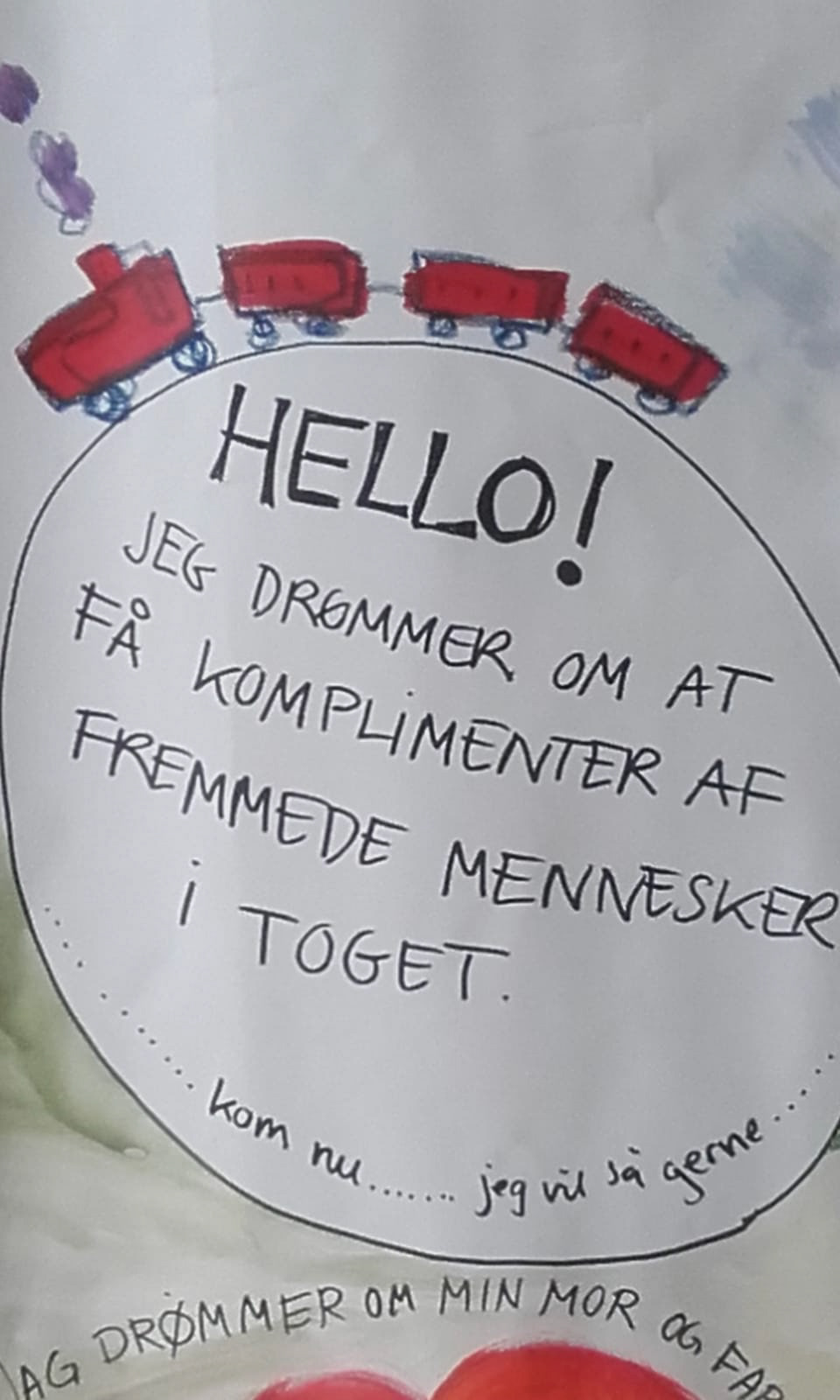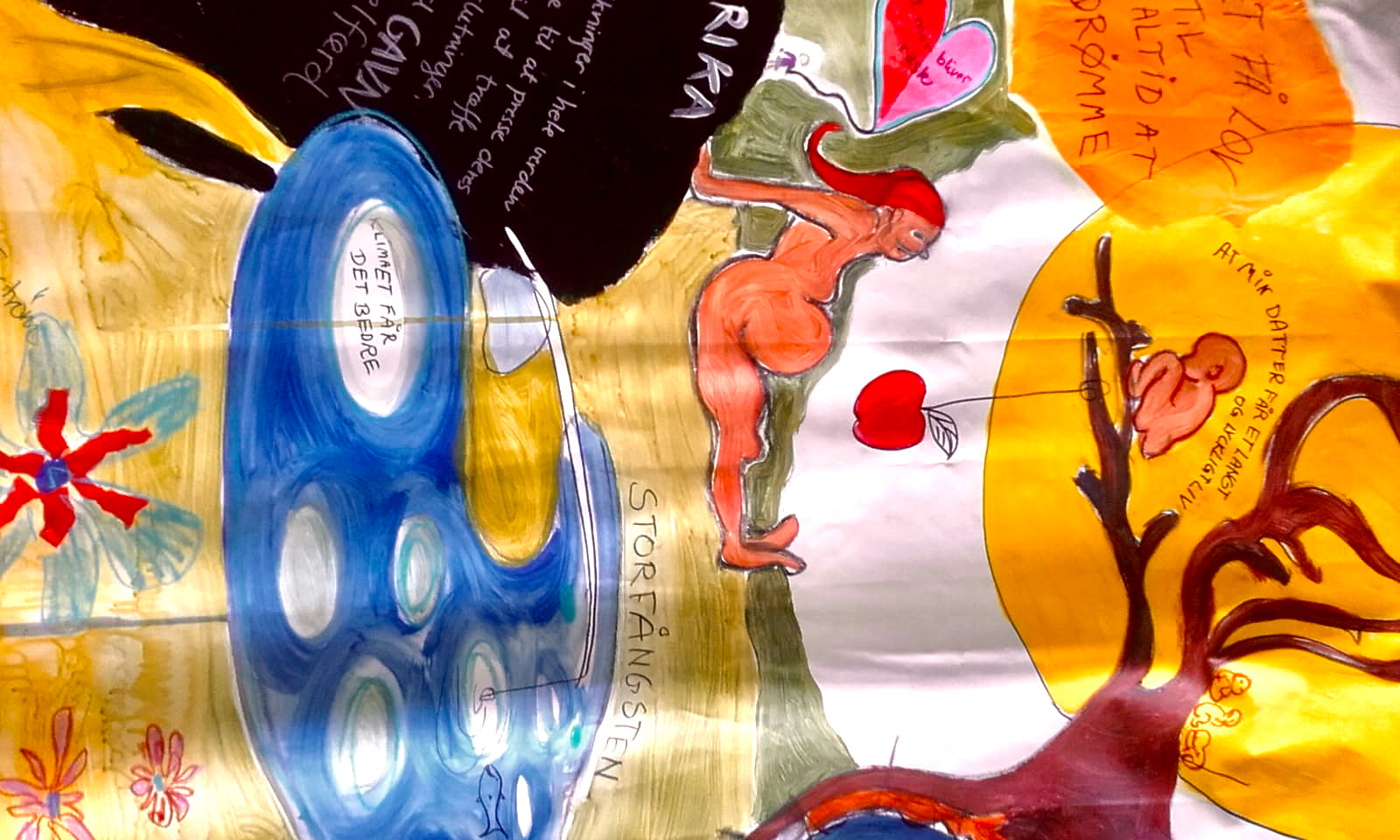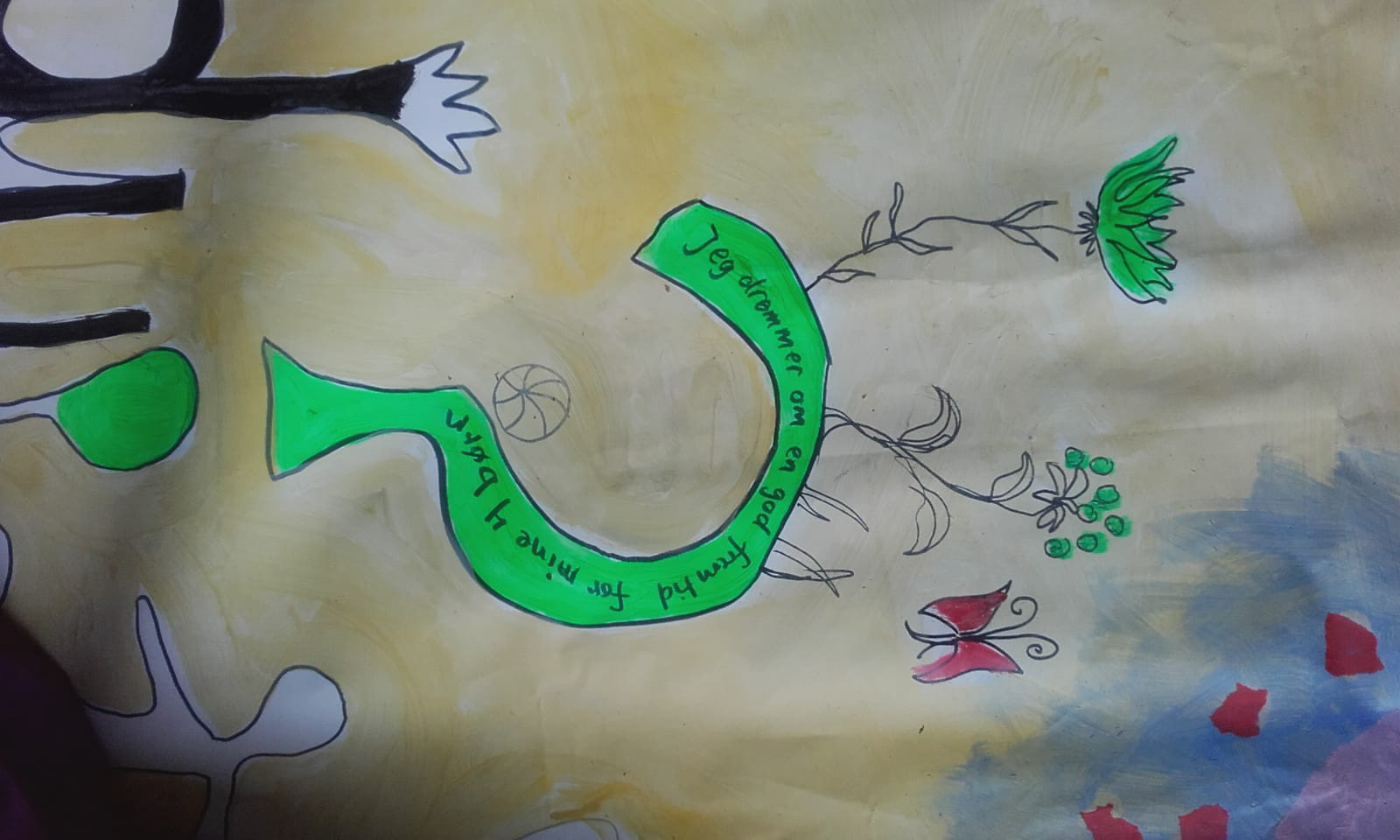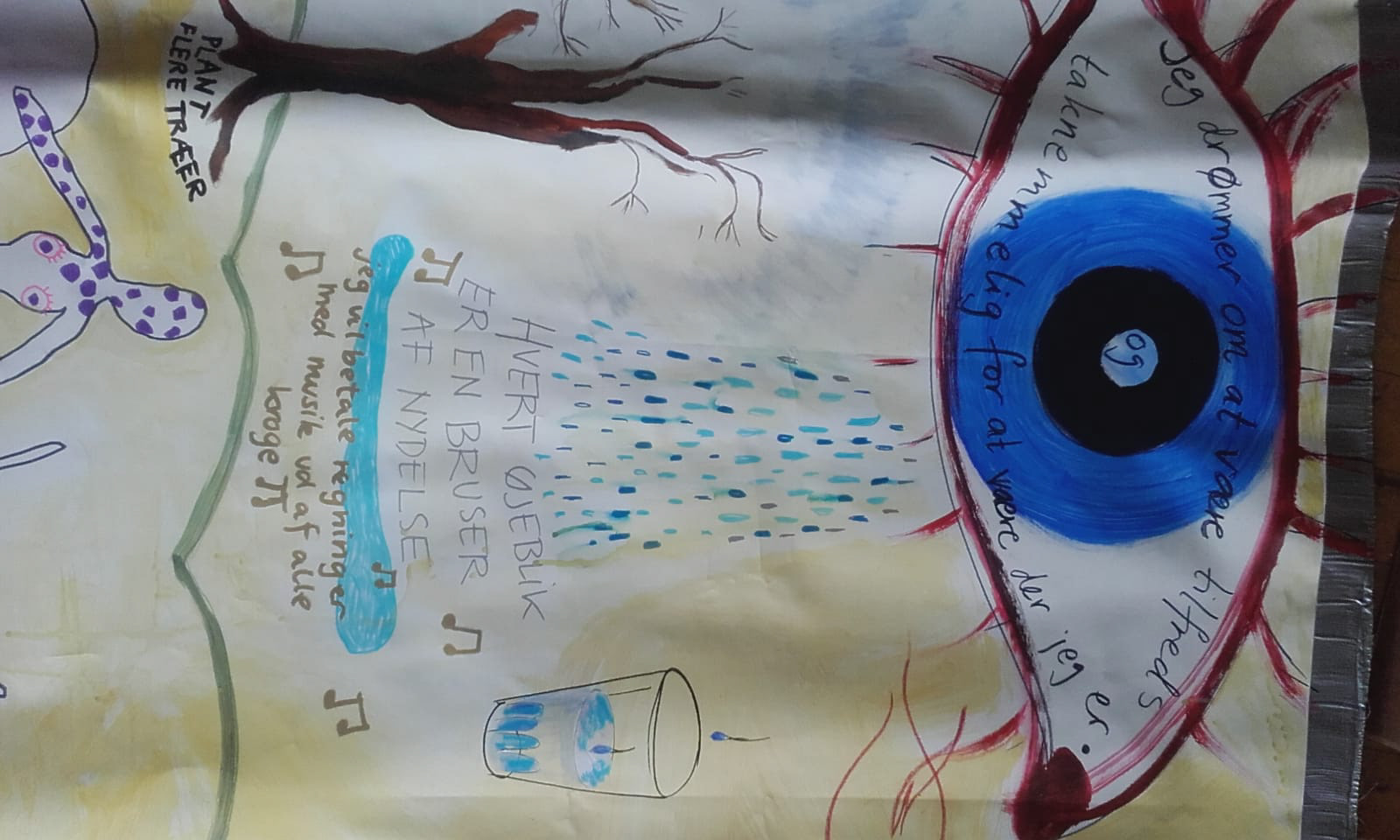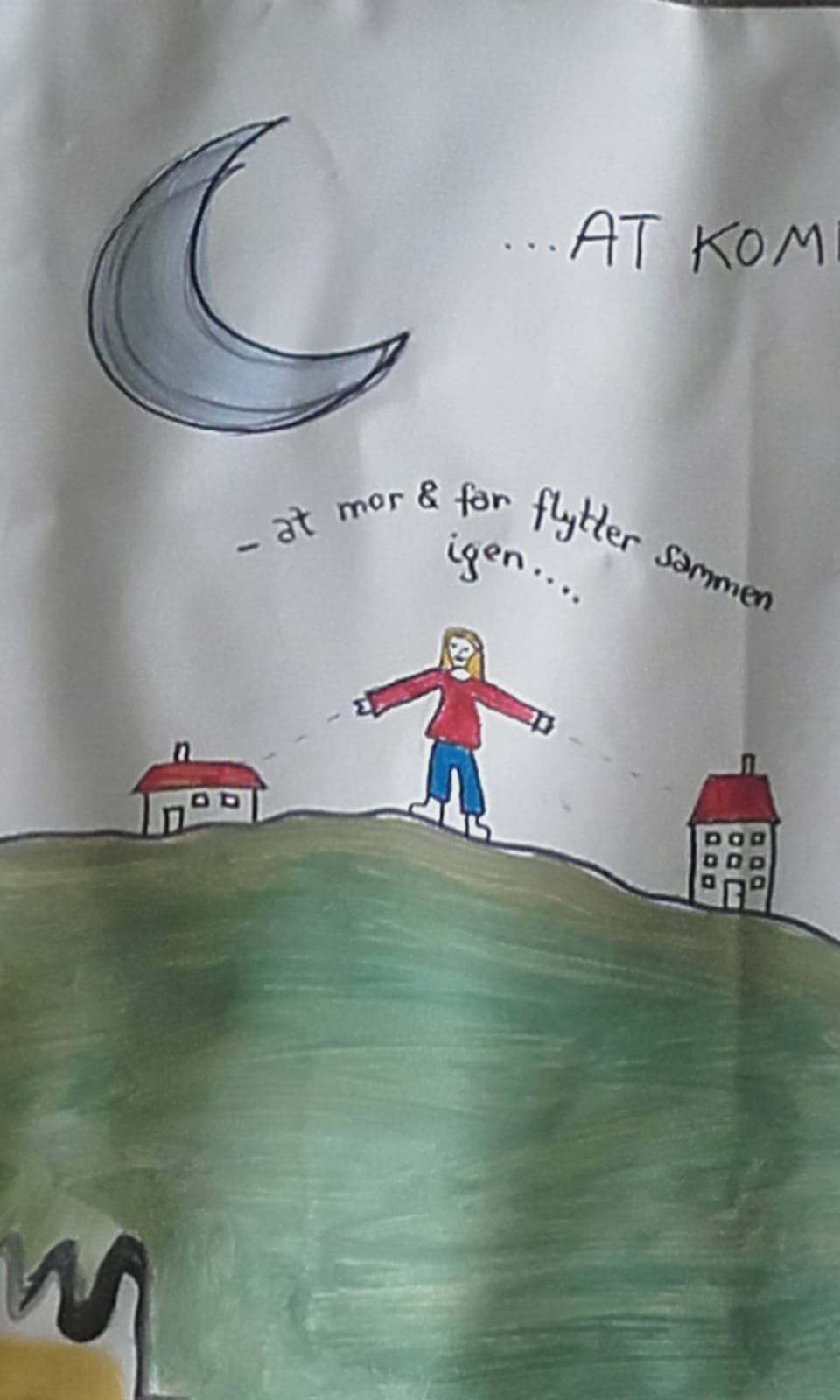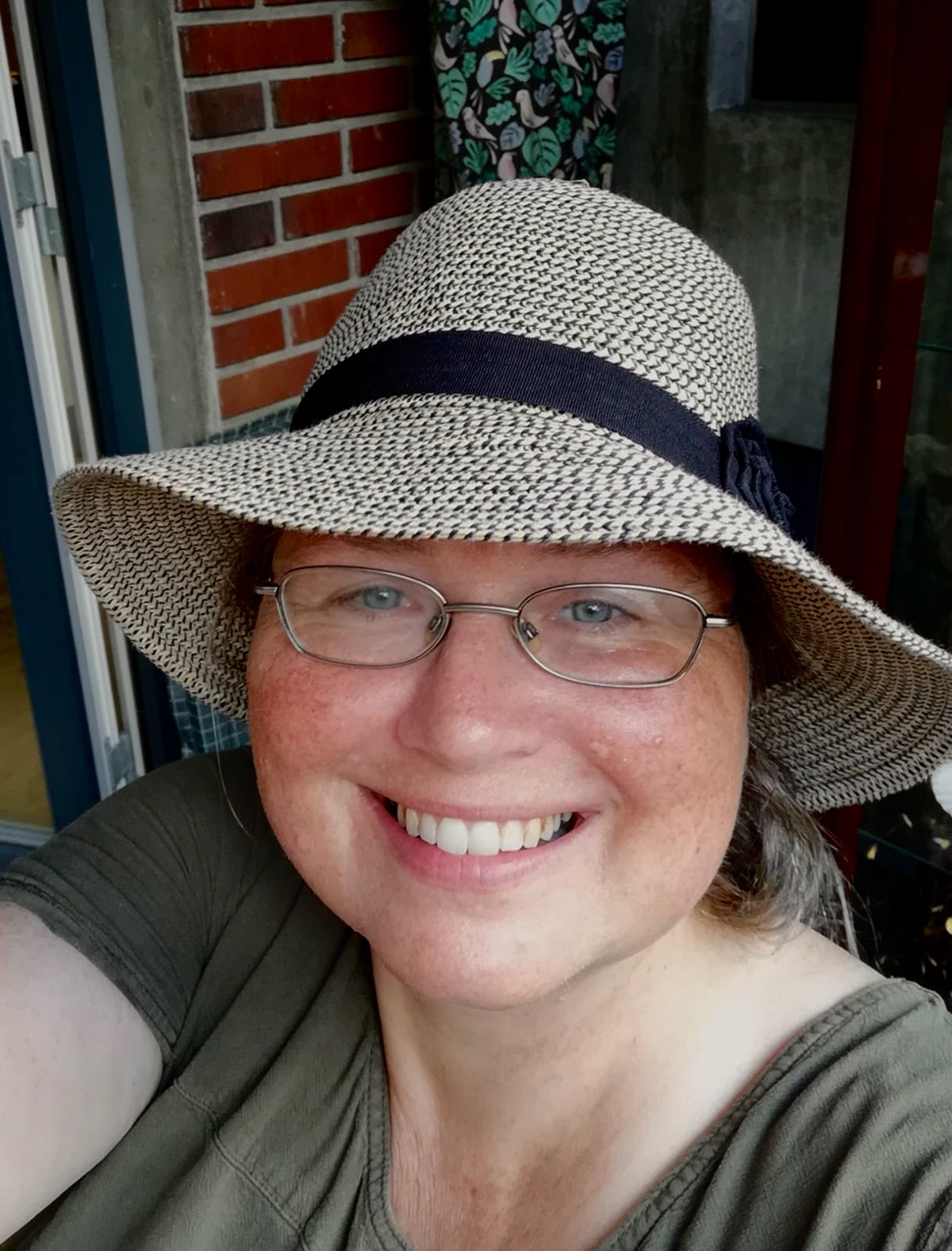 (Helende Rum event, Byens Hus, Roskilde municipality, 2019)
Healing spaces was a

performative conference

 where artists, healers, health professionals, nature therapists and patients/users came together, to exchange experience and knowledge, by sharing performative and creative spaces. The event originated in the idea, that the field of Creating Health can only be  understood, in the meeting of different disciplines and individual experiences.
The old Duebrødre hospital in the centre of Roskilde (DK) has been turned into a cultural venue in recent years. On the top floor resides an artist´s collective which is closely connected to the municipality and the town itself.


Rooms in the building were transformed to facilitate different performative experiences.
Some tactile or vocal, others in the forms of short meetings and sharing.
The performance design was centered around personal creative exploration, and that was the leading principle through the event.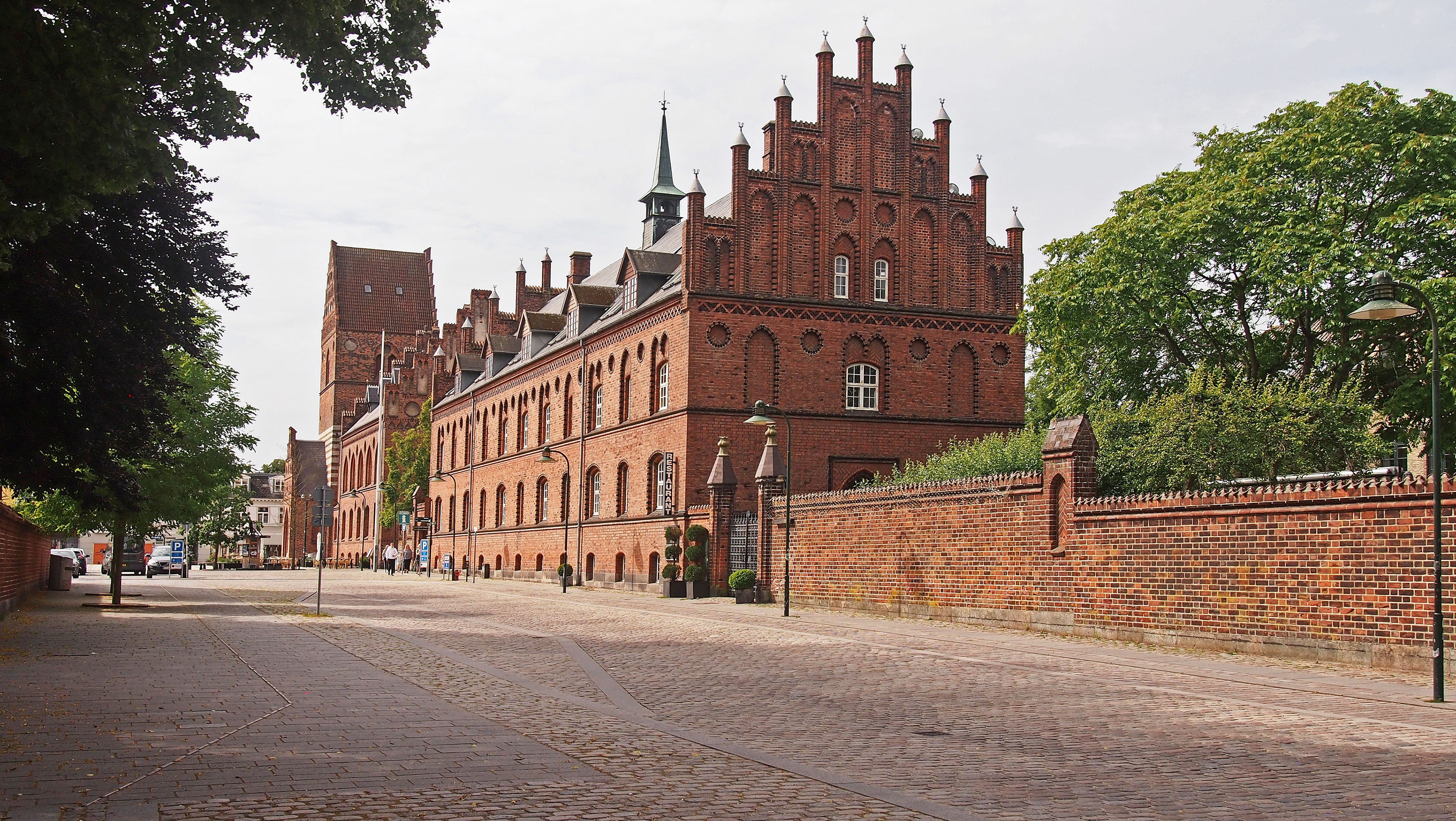 (workshop, Hareskov, 2020)
A quiet, immersive, celebration of the turning of the year. In a sensory dialogue with the Forest we explored ways to process our personal experience of the very unusual year 2020.